Wildlife Forever's Clean Drain Dry Initiative® has developed new and innovative products to help stop the spread of invasive species. State, federal, and local stakeholders are encouraged to use the ready-made materials for public awareness on how and why Clean Drain Dry is critical to protect resources and outdoor sports.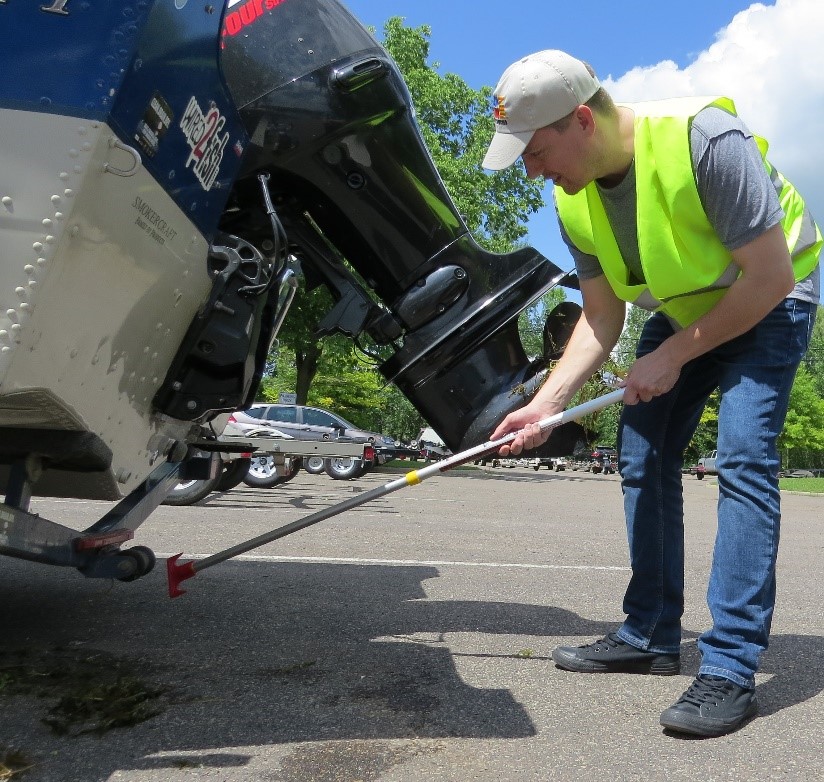 Across the country, invasives are forcing managers to create new restrictions to protect natural resources. Invasive species destroy native habitat and are a leading cause for endangered species listing. Wildlife Forever's new Clean Drain Dry Catalog features a comprehensive array of tools, educational resources and marketing materials. It also includes media services to engage the public with proven best practices that prevent invasive spread.
"The threats from aquatic invasive species continue to grow, changing the way our nation uses natural resources.  Wildlife Forever is dedicated to developing prevention assets and working with industry, local, state and federal partners to implement the Clean Drain Dry campaign," said Pat Conzemius, President & CEO of Wildlife Forever.
Developed in partnership with state, federal, county and lake association input, the Clean Drain Dry Catalog is full of educational tools, marketing and media components. Boat ramp cleaning stations, hand tools, access signage and educational handouts tell the Clean Drain Dry message and are available in ready-made format or can be customized and tailored. Clean Drain Dry Initiative® materials are consistently branded for continuity and designed for high impact and public appeal. Services provide unparalleled value, deep discounts and cost savings that demonstrate Wildlife Forever's conservation commitment to serve the public and help protect natural resources. View the Clean Drain Dry Catalog.
"If everyone did it, we'd slow the spread. Engaging the public to stop the spread is one of the best ways resource managers and industry partners can empower people to make a difference and be part of the solution," said Dane Huinker, Conservation Program Manager of Wildlife Forever.
The Wildlife Forever Clean Drain Dry Initiative is the national campaign to educate outdoor recreational users on how to prevent the spread of invasive species. Strategic communications, marketing, outreach and educational services provide access to consistent messaging and tailored aquatic invasive species prevention planning. To learn about services, contact Dane Huinker: DHuinker@WildlifeForever.org or visit www.CleanDrainDry.org