White Bear Lake, MN– Wildlife Forever is pleased to welcome Ray Gamradt, of Palmer, Alaska, to the Wildlife Forever Board Directors.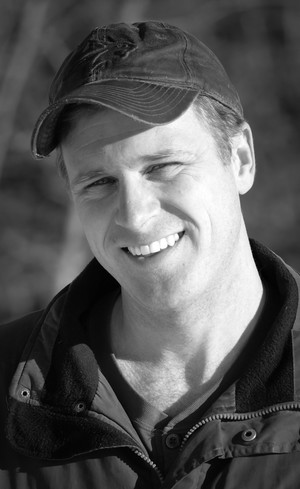 A native of Missoula, Montana, Ray is an accomplished wildlife artist, hunter and angler with a passion for inspiring the next generation of conservationists.  His artwork has been featured in the Art for Alaska's Parks competition and was selected Best of Show in 2013 and 2015. When speaking about his work Ray said, "I cannot add to Nature's splendor. I am simply thankful for every day that I can try to tell a small part of her whispered story through my art."
Ray is an avid outdoorsperson and enjoys an unquenchable spirit of adventure with his wife and young sons. His passion for the outdoors and insight to conservation will be invaluable in the growth of Wildlife Forever's State-Fish Art Program and Clean Drain Dry Initiative.
"I am thrilled to join the Directors of Wildlife Forever and help with growth of this great organization. The State-Fish Art contest is such a unique program that uses art for building stewardship and youth's connection to nature," said Gamradt.
Pat Conzemius, President and CEO of Wildlife Forever said, "When Ray and I met in the wilds of Afognak Island, Alaska, I knew immediately that he embodied the true spirit of Wildlife Forever.  I'm excited to have his passion and talents in working to ensure the future of our fish and wildlife."
About Wildlife Forever (WF): Wildlife Forever's mission is to conserve America's wildlife heritage through conservation education, preservation of habitat and management of fish and wildlife. As a non-profit, 501c3 charity, for over 30 years, WF supporters have donated millions of dollars in all 50 states plus Canada, to conduct fish, game and habitat conservation projects. By investing resources on the ground, recent audits reveal 94% of every dollar supports our conservation mission. Please Join Today!  To become involved and learn more about the award-winning programs, including work to engage America's youth, visit www.WildlifeForever.org.